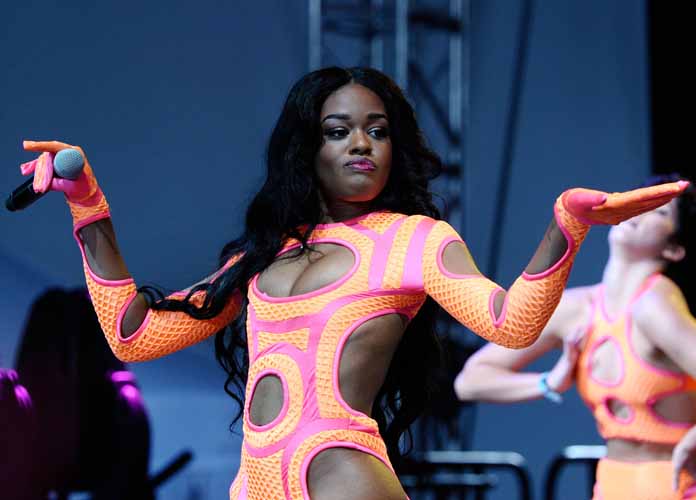 Azealia Banks took to Instagram to talk trash about Nicki Minaj and Doja Cat after the success of the pair's song "Say So." She posted many long videos on her Instagram story saying that Minaj is "jealous" of Cardi B and that Doja Cat is racist calling her a "white bitch."
Minaj and Cardi B have had drama of their own, but Banks believes that it all comes down to jealousy. Banks said, "Another thing that I find f–king funny, is Nicki… for all the f–king mouth you have for Cardi B for talking shit about black women, and now you quiet because you got your little number one with this white bitch. You a pussy ass bitch. F–k outta here. … You shoulda got right on that Queen Radio and you put that bitch in the ground where she belongs. Put that bitch down in the f–king South African emerald mine where the fuck that white bitch belongs."
Banks' allegations against Doja Cat are most likely due to speculation about Doja Cat's actions on an online video chat room. Footage was captured of Doja Cat interacting with a white supremacist group. The hashtag "#DojaCatIsOverParty" was trending this weekend.
Banks said, "Now I'm looking back at it, you were just jealous of Cardi… She's got more swag than you. You made a whole radio show about how Cardi B is bad for black women." Because of this Banks said that she thought Minaj should appear on Queen Radio to stand up against what Doja Cat has done, "I'm just very disappointed in you… You selling out, keeping quiet."
Banks has a reputation of posting negative thoughts of other celebrities on social made. She had previously made comments about Minaj back in 2017, but apologized and swore never to do it again.
Most recently she has started to talk about men she has been in relationships with. About Dave Chappelle she said, "I have actually f–ed a lot of f–king very powerful fucking men. I should ruin your f–king marriage, I should tell the world we fucked. What the f–k I'm keeping secrets from y'all n—as for? Nah, Dave Chappelle can fuck me again. That was some good black dick."