BY : NIAMH SHACKLETON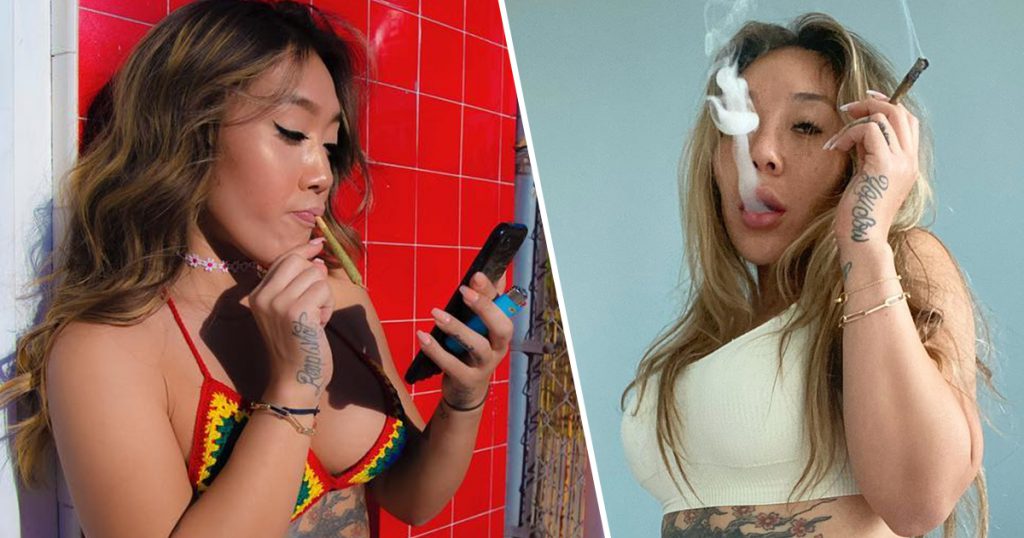 A model who makes a whopping $60,000 by smoking weed on Instagram says her 'dreams have come true'.
The Instagrammer boasts 282,000 followers on her Instagram page, which largely consists of photos of her smoking weed and posing in her underwear.
Simply known as Sewkey, the 29-year-old from California, USA – where cannabis is legal for recreational purposes – used to earn $9 an hour as a waitress before 'reinventing herself' through social media.
Speaking about going through a low point in her life and battling anxiety and depression, Sewkey said she feels like she's pressed the reset button on her life.
She said:
I was suffering from depression for some time after going through some traumatic experiences and I was honestly confused as to where I was headed in life.

I decided to turn to social media to kind of just let go and free my mind from the trauma and stress and it was kind of like a way to reinvent myself, like pressing the reset button or backspace button. So I made this calculated and determined decision to become an Instagram model.

It was an extremely good way to keep me focused on setting goals. A way to keep my mind from wandering, and was a big help to my mental state.
She added that becoming an Instagram model forced her out of her depression and 'into grind mode' because she felt like she had a purpose.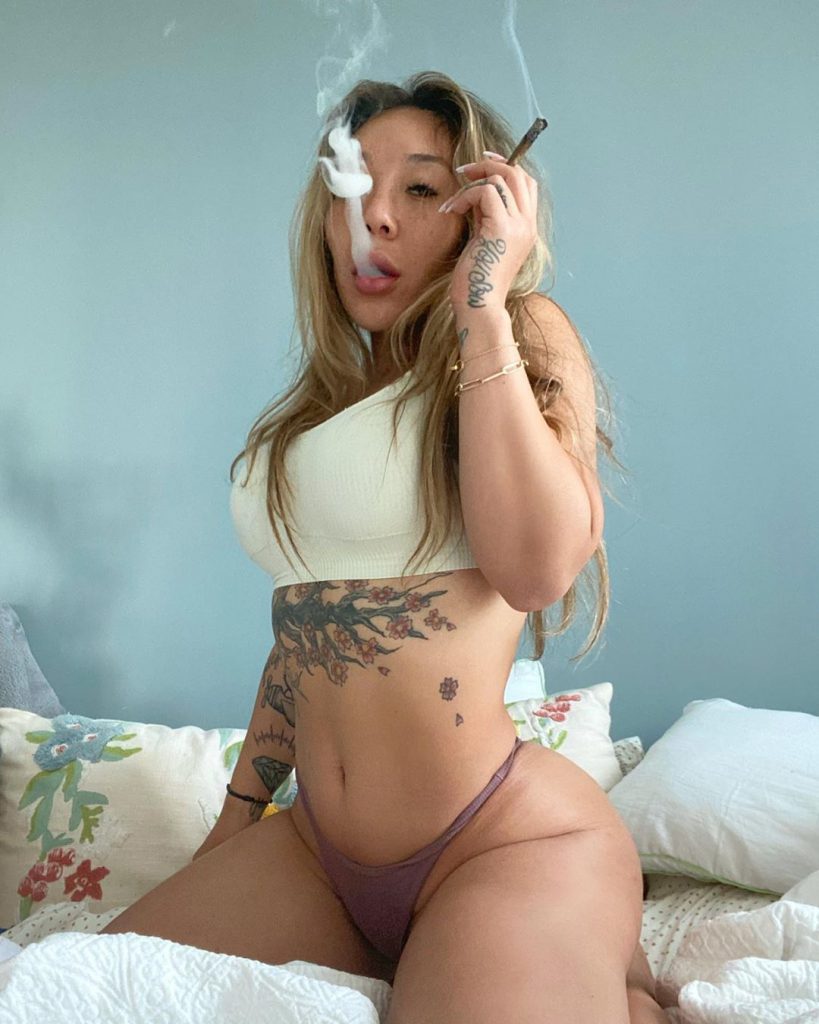 Giving rapper Wiz Khalifa a run for his money, Sewkey admitted to smoking up to 20 joints a day explaining that it keeps her 'cool, collected and calm'.
Currently an ambassdor for Raw Rolling Papers, Sewkey hopes to one day create her own cannabis brand.
As well as business purposes, Sewkey spoke about how smoking weed has helped her anxiety and depression too.
She said:
Marijuana is really a godsend and has many many therapeutic effects! I enjoy rolling joints; it's extremely relaxing.

The reason I incorporated cannabis into my brand is because I love to smoke, I'm a true stoner. Being that I have a fanbase now, I felt that making the footprint in the cannabis world is a main goal for me.
Along with the racy photos of her smoking weed, her fans have asked some very strange requests from her.
Speaking about one in particular, Sewkey said someone asked if they could 'suck a fart' out her bum. Gross.
Despite the odd weird request, she said her life is amazing and that her 'dreams have come true'.
She added, 'Success via social media has really changed my life. I get to chill, smoke, and be myself; goofy, sexy and cute.'
Sounds like Sewkey really is living the high life.
https://www.unilad.co.uk/life/model-makes-60k-a-month-smoking-weed-on-instagram/