BY CHRISTINE-MARIE LIWAG DIXON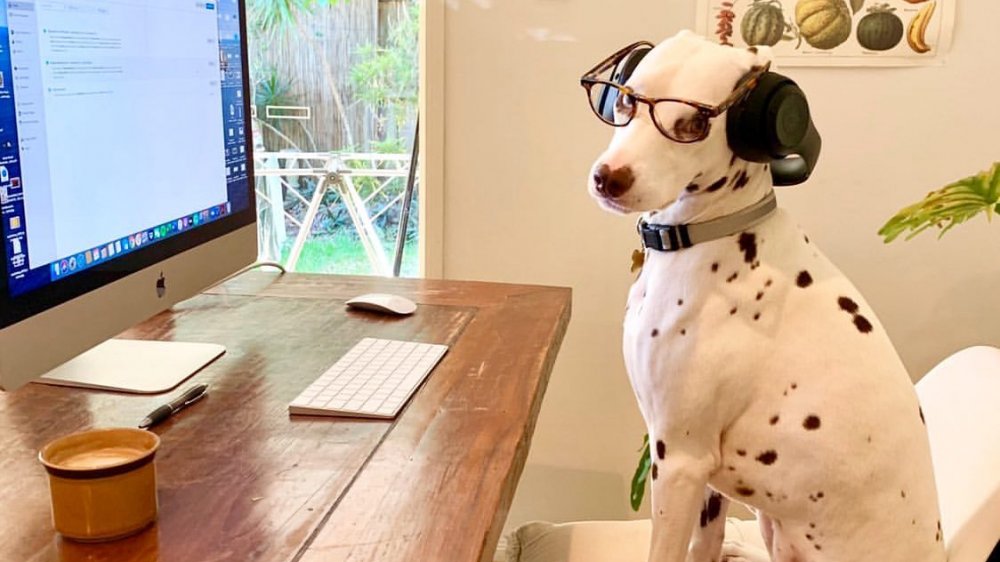 A lot of people are working from home as the coronavirus pandemic rages on. While adjusting to remote work can be a challenge, it's less of an arduous task for dogs, who couldn't be more thrilled that their people are now spending more time with them than ever. Some dogs are so happy that their humans are working from home that they've even started working alongside them — well, sort of.
While our beloved furry friends may not be bringing home the bacon, they are bringing home some serious smiles through the Instagram account Dogs Working From Home, which has nearly 100,000 followers. As the name suggests, the account is filled with pics of adorable doggos "working" from home.
From pooches "working" at computers to taking a coffee break, the account shows the various phases of going about a day of working from home, with canines serving as the models. Whether they're donning a tie, or taking very important phone calls from bed, the puppers featured on Dogs Working From Home aren't just squeal-worthy, they're surprisingly relatable.
Dogs Working From Home is the diversion you didn't know you needed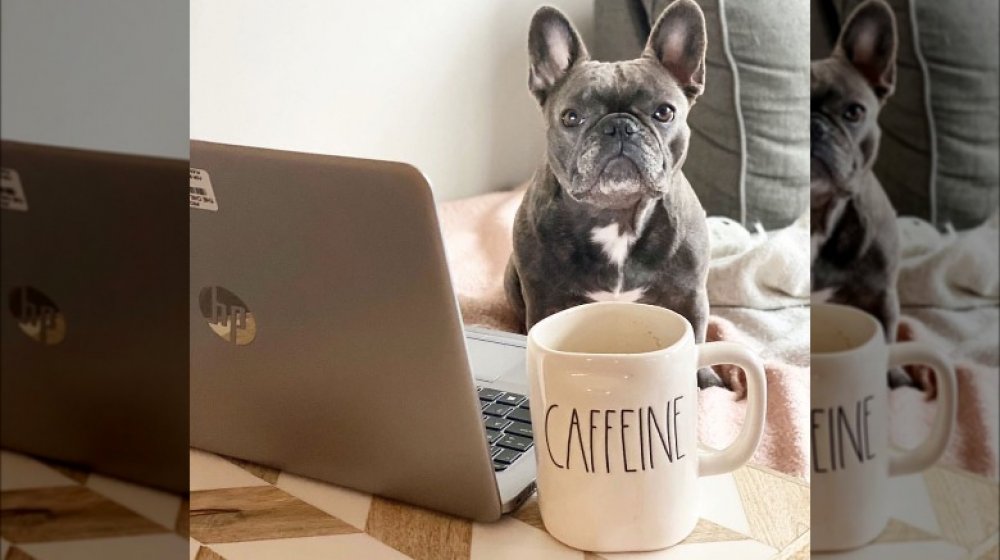 Dogs Working From Home is the brainchild of Mark Polchleb, a brand manager based in Melbourne, Australia. "I just took advantage of the fact that my dogs are at my feet," he told The Guardian of the decision to start up the account. "I thought 'we all need a bit of happiness in our lives right now.'"
While the account started off featuring Polchleb's pups, Billie and Ollie, submissions quickly started flooding in of pet parents eager to show off their own working doggos. Soon, there were so many dogs being submitted that Polchleb had to enlist his husband to help run the account. "It's hard to balance [posting] and actually working, so my husband's helping out now … so there's a constant feed of happiness for everyone to enjoy," he said.
If you want to submit your own dog to Dogs Working From Home, Polchleb only has one rule.  "[The dogs] definitely need to be at home," he said. "Obviously we're at a time where we're encouraging people to stay at home and indoors… We want to see those doggos at home with their families where everyone should be staying for now. Apart from that, as long as they're cute and can make us smile then we'll take anything."
Read More: https://www.thelist.com/214264/dogs-working-from-home-is-the-only-instagram-account-you-need-to-follow/?utm_campaign=clip