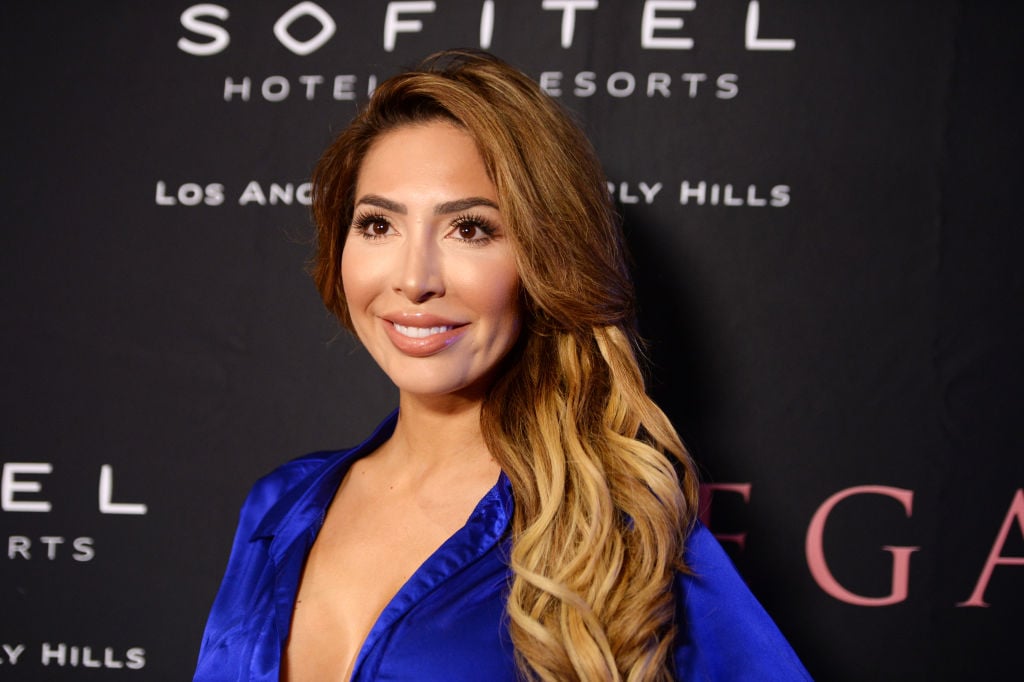 Farrah Abraham is no stranger to receiving criticism on Instagram. It seems that she's constantly being scrutinized for her lifestyle, parenting skills, polarizing behavior, and general appearance. Abraham is aware of the massive amounts of hate that she receives due to the fact that the overwhelming majority of activity on her social media pages is negative. Now, the 29-year-old is fighting back against negativity. Unfortunately, she's doing so in a way that many people deem offensive.
On June 5, 2020, Abraham took to her Instagram page to post a video message about God. In her caption, she shared that she didn't want "cyber racists" on her Instagram page. "UNFOLLOW ME – I DON'T WANT CYBER RACISTS, Those who discriminate, are racist, hate, hurt others criminally, wrongly fire people, abuse, spread crime & hurt people ON MY PAGE! ???, the Teen Mom alum began.
Farrah Abraham posts a controversial message on Instagram
Abraham then continued on to claim that she was always aiding in progress. "FOR THOSE WHO WANT TO CONTINUING [sic] LOVE, KINDNESS, LEARNING IN THEIR AUTHENTIC LIFE JOURNEYS AND HELP ALL LIVE THEIR BEST LIVES ❤️?? I'M ALWAYS HELPING PROGRESS THIS REGARDLESS OF SOCIAL MEDIA, TV OR PRESS AS YOU CAN SHOW THIS PRIVATELY AT HOME AND FOR YOUR COMMUNITY. THANK YOU TO ALL DURING THIS TIME & KNOW YOUR [sic] SEEN & YOUR [sic] HEARD, ? " Abraham concluded in her Instagram post.
Of course, this post received tremendous backlash. Though Abraham has since-deleted a lot of negative comments, the general consensus was that the Teen Mom alum was making light of racism by likening it to cyberbullying. While cyberbullying can sometimes include racist remarks, Abraham herself does not receive them because she is a White woman. Furthermore, Abraham herself has been accused of racist behavior, so many people found her post hypocritical.
Instagram users slam the 'Teen Mom' alum
"Subtle PR stunt!!!! You should fire your ghostwriter!!! The same woman who has been racially/religiously discriminatory and has demonstrated racist behavior on NATIONAL TELEVISION…….. this was very well thought out, ????" one Instagram user declared, accusing Abraham of trying to save face for her past behaviors. Others resorted to simply name-calling the 29-year-old.
Those who weren't outraged by Abraham's posts seemed to be genuinely confused. They wanted Abraham to define cyber racism since she seemed hell-bent on using the term in her recent Instagram posts and in her bio. "Please define 'cyber racism,'" one person wrote. "What is cyber racism? And how many drugs are u on? Did Sophia kill the dog yet," another critic questioned.
Is Abraham being polarizing on purpose?
"Girl what is cyber racism," one person wrote on Abraham's most recent Instagram post. "I've been trying to figure that out for days…maybe I should join her in a butt ton of cocaine so I can figure it out," another person responded, accusing Abraham of taking illegal drugs. Clearly, Abraham using the term "cyber racism" was not helpful in her quest to stop people from criticizing her. However, we wouldn' be surprised if the Teen Mom alum used the term just to elicit a strong response.