BY HABOOB BLOG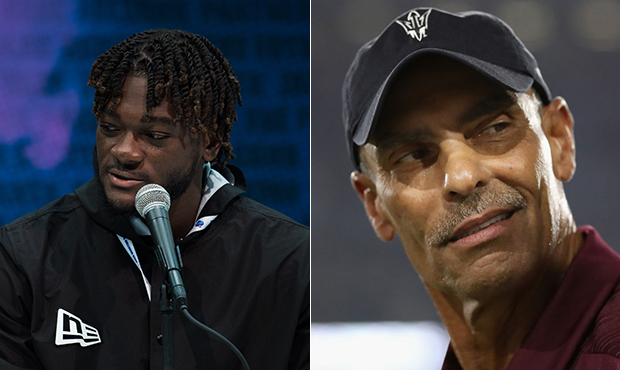 As Arizona State head coach Herm Edwards famously once said, "Don't press send."
That was advice that former ASU wide receiver Brandon Aiyuk didn't heed on Wednesday night when he tweeted, "I'm cooking Herm in his prime," jabbing at his former coach who was a cornerback in the NFL for 10 years.
Edwards, shocked at the remark, clapped back:
Aiyuk, who had a breakout season in 2019, was excellent after the catch and eluded defensive backs often. He was selected in the first round of the 2020 NFL Draft last month, going 25th overall to the San Francisco 49ers.
Edwards, meanwhile, played college football at San Diego State and went on to play for the Philadelphia Eagles, Atlanta Falcons and Los Angeles Rams. In 10 seasons, Edwards started all 16 of his team's games seven times. In 1978, he had a career-best seven interceptions for 59 yards to go with a forced fumble and fumble recovery.
Edwards finished his career with 33 interceptions and two touchdowns.
He went on to coach the New York Jets and Kansas City Chiefs after his playing days, and is now entering his third season at Arizona State after a career in media at ESPN.