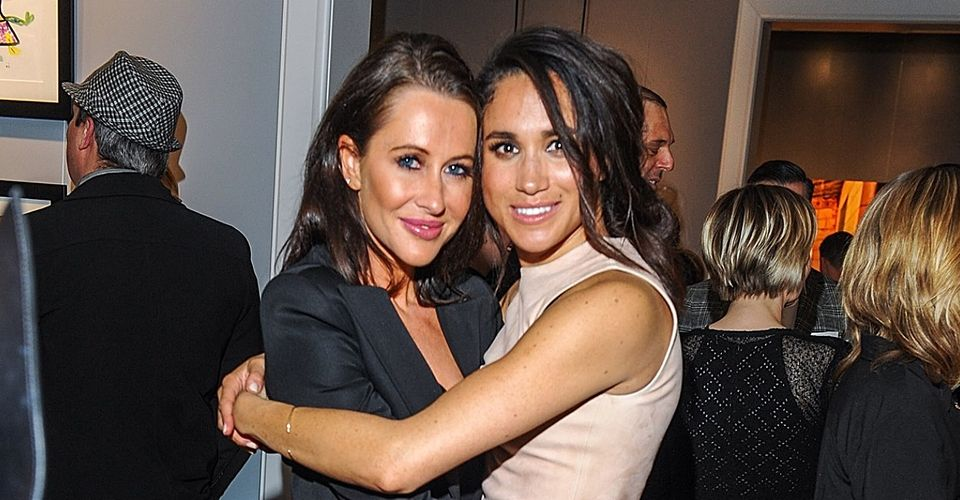 I Do, Redo host, and Meghan Markle BFF, Jessica Mulroney's Instagram was blasted for "white privilege." Canadian lifestyle blogger, Sasha Exeter called out Mulroney for her silence during the Black Lives Matter resurgance.
Jessica Mulroney, Markle's best friend, met Markle when she was pre-royalty back in 2011, and the two have been besties ever since. Mulroney's children, Ivy, Brian, and John even attended the royal wedding. Mulroney, who also happens to be a stylist, reportedly helped Markle pick out the right wedding dress designer. However, haters continue to hate. Mulroney has continuously stood up for her best friend, Markle when the Duchess received backlash for her decisions.
In today's world staying silent can also be just as bad when there is a worldwide movement happening. Mulroney has been accused of staying quiet for far too long amid the Black Lives Matter movement. Canadian lifestyle blogger, Sasha Exeter has devoted much of her time to trying to get important influencers to speak out on the current "race war." In a video posted to her Instagram, she told followers that she tried not to call anyone out directly. She holds on to that sentiment for a short minute then reveals that a "very prominent Canadian" who she is friends with had recently been on the offensive regarding one of the Lifestyle Manager's social media stories. Check out her post below:
The story shared a simple call to action as Exeter was trying her best to educate her followers. Exeter went on to explain in her video that after she posted her story, Mulroney, exhibiting some bad behaviors and antics that resulted in the I Do, Redo host sending her a threat in writing on Wednesday. Exeter wanted to make perfectly clear that she was not calling Mulroney a racist but was flat out saying that her friends were very aware of how much money she had. She noted that Mulroney knows her power and privilege due to the color of her skin. Exeter said that it gave Mulroney the confidence to come for her "livelihood in writing."
The Canadian blogger ended her video by saying in her opinion she believed her friend showed her textbook white privilege. The Toronto fashion blogger went on to explain what started their fight saying that the royal friend never wanted to stand up and use her voice for the greater good and did not feel as if she needed to. To Exeter, this attitude was foreign to her as she is very social and in support of the cause. Not to mention the I Do, Redo host, Mulroney is supposedly best friends with one of the most famous black women in the world, Meghan Markle.
https://screenrant.com/i-do-redo-meghan-markle-jessica-mulroney-instagram-white-privilege/