BY EBONY MARCH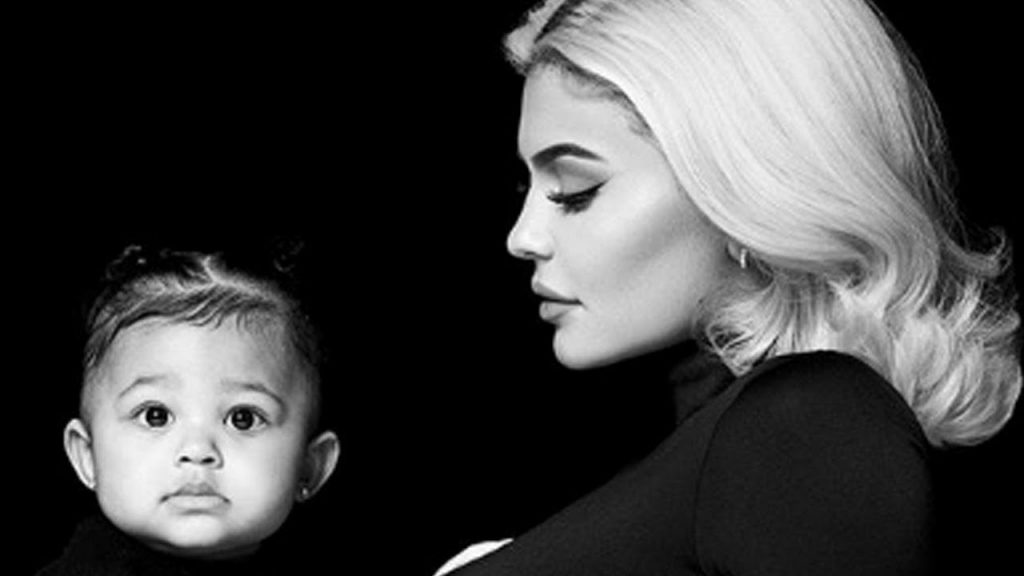 Kylie Jenner's daughter Stormi appears to have her own Instagram account. Could it be that the toddler, who celebrated her second birthday in February, is bucking to take over mom's status as an Internet superstar?
Despite the good news that Stormi is on the 'gram, Keeping Up With the Kardashians fans won't be able to follow the little lady anytime soon. Even mom Kylie isn't following her daughter's latest venture. This could be because she's the mastermind behind the social media profile. After all, since Stormi's birth, Kylie has been great about marking her daughter's milestones. She's also adept at creating wonderfully viral and unique moments that allow her daughter's cheeky personality to shine through. Who could forget the time when Stormi inspired Kylie's "Rise and Shine" moment, or Stormi's first time snowboarding?
ITTLE STORMI ISN'T THE FIRST KARDASHIAN-JENNER OFFSPRING TO GO SOCIAL. EARLIER THIS YEAR, MASON DISICK (SON OF KOURTNEY KARDASHIAN AND SCOTT DISICK) GOT INTO HOT WATERWhen He Attempted To Spill Some TeaABOUT HIS AUNTIE KYLIE AND HER RELATIONSHIP WITH TRAVIS SCOTT.  KOURTNEY RESPONDED TO THE BACKLASH, AND DISCUSSED WHAT THEY DID WITH HIS INSTAGRAM ACCOUNT: "HE DIDN'T ASK US," SHE EXPLAINED. "I DID DELETE IT BECAUSE SCOTT AND I JUST FELT LIKE HE ISN'T [OLD ENOUGH]. HE'S 10. I THINK THERE'S AN AGE LIMIT WITH INSTAGRAM, I THINK IT'S 13. I THINK THE THING THAT REALLY WORRIES ME WITH KIDS IS, PEOPLE CAN BE SO MEAN. I MADE IT PRIVATE AND THEN [MASON] TURNED IT BACK TO PUBLIC WITHOUT ME KNOWING…SO I JUST [DELETED IT]. IT'S GONE, IT'S DELETED."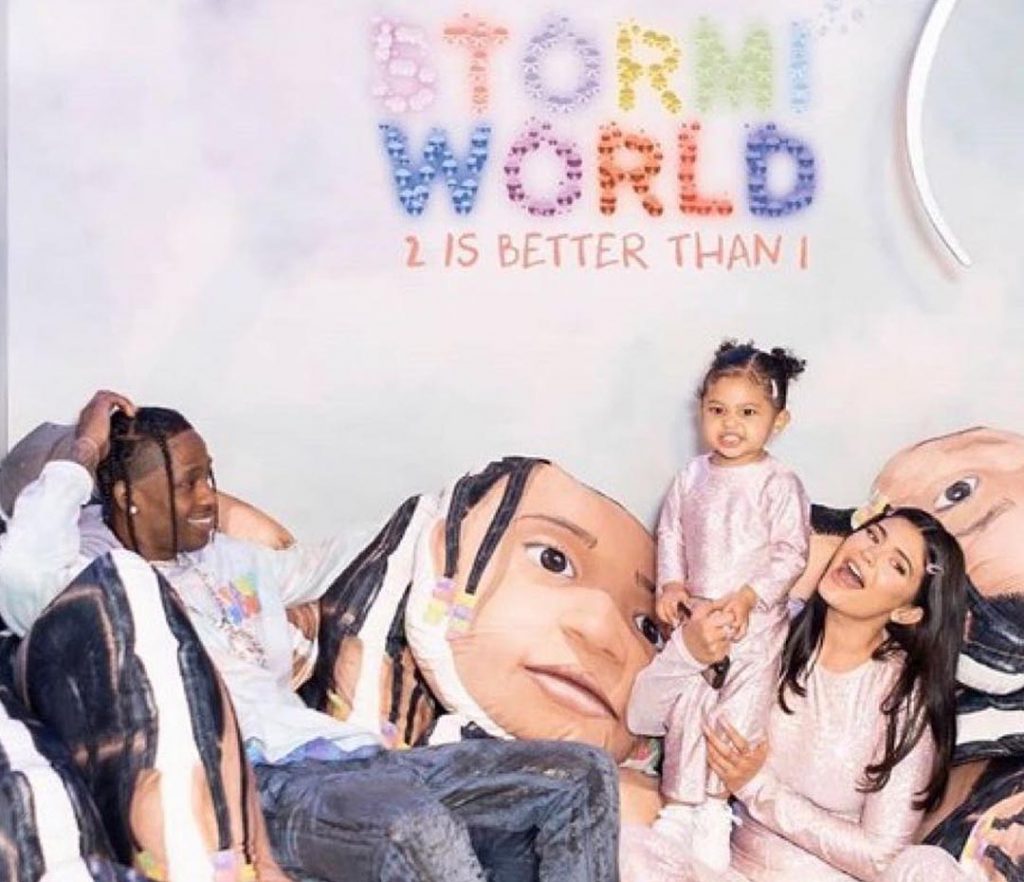 However, Stormi is just learning the intricacies of the English language, so it's safe to assume that she didn't start her page all by herself. Regardless, the Kardashians and Jenners are all proud followers, and given Stormi's young age, the page is being kept private, for now. Even with that precaution, it's a wonder if Stormi will be given the crash course in online privacy that Mason clearly missed.
While it's adorable and fun the way Kylie Jenner and Travis Scott integrate their little one into their busy lives and favorite pastimes, leave the kid something to look forward to when she gets older. Surely there will be many distractions available to her when she gets older that haven't even been invented yet, but this is one that should be treated as a rite of passage for her when she is old enough to decide it for herself. Travis and Kylie clearly love Stormi with all their hearts and celebrating her young life is such a joyous thing for them to do. However, how will they feel when she wakes up one day and doesn't take joy in any of the things around her because they're so easily acquired? That's the danger of spoiling a kid. For now, they should delete the Instagram page and just continue to post guarded content about Stormi on their own accounts, or simply keep the Instagram handle for her until she's 13 or older.
https://screenrant.com/keeping-up-with-kardashians-kylie-jenner-stormi-instagram/