Vanessa Bryant also announced a new way that fans can support the Mamba and Mambacita Sports Foundation.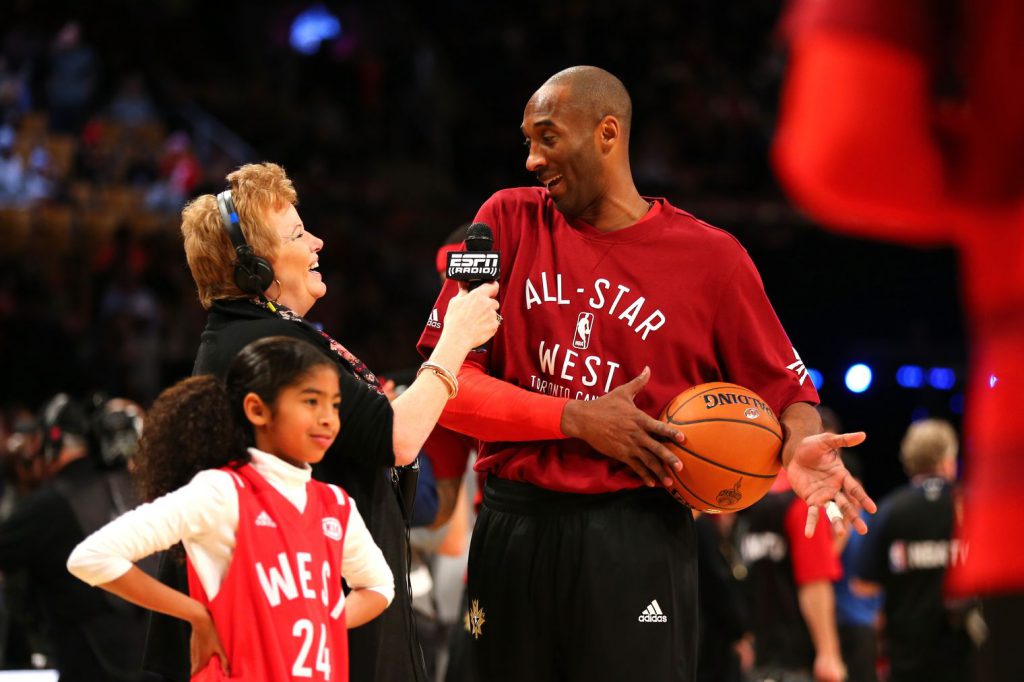 Friday, May 1, would have been Gianna Bryant's 14th birthday. Gianna, the second oldest daughter of the four daughters Kobe and Vanessa Bryant had together, had dreams of playing for the University of Connecticut's illustrious basketball program and, shortly after, the WNBA.
Unfortunately, Gianna, Kobe and seven other people — including two of her basketball teammates — were tragically killed in a helicopter crash in Calabasas on Jan. 26. Gianni is survived by her mother, Vanessa, and her three sisters, Natalia, Bianka and Capri.
In honor of what would have been Gianna's 14th birthday, Vanessa started an Instagram challenge on Friday.
"Gianna loved to wear a red bow in all of her school pictures. Red means love and life. To commemorate Gigi's birthday today, please consider wearing red, caption an act of kindness or show how you will play Gigi's way since she always gave everything she did her all and led with kindness. Please use the hashtag #PlayGigisWay," Vanessa said in her Instagram post.
Vanessa also announced that the bracelets will be sold to benefit the Mamba and Mambacita Sports Foundation. A few of them Bryant family's famous friends, , including Kim and Khloe Kardashian, Kelly Clarkson, and Ciara, got their hands (or wrists) on the bracelets earlier than everyone else to help spread the word on Friday.
Kobe's former teammate, Pau Gasol, and Gasol's wife, Cat, showed their support for the Bryant family by sending them a cake for Gigi's 14th birthday. Pau and Cat also sent Vanessa flowers for Kobe and Vanessa's wedding anniversary, because he's the best.
It's hard to fathom what the Bryant family is going through today, so kind gestures from friends and strangers alike are appreciated. If you would like to participate in Vanessa' Instagram challenge, all you have to do is:
Post a picture of you wearing red
Write an act of kindness you've done in the caption
It's simple enough, and it would mean a lot to the Bryant family.
For more on how you can support the Mamba and Mambacita Sports Foundation, visit mambasportsacademy.com/mamba-mambacita-sports-foundation.
https://www.silverscreenandroll.com/2020/5/1/21244953/lakers-news-vanessa-bryant-starts-instagram-challenge-for-gianna-14th-birthday