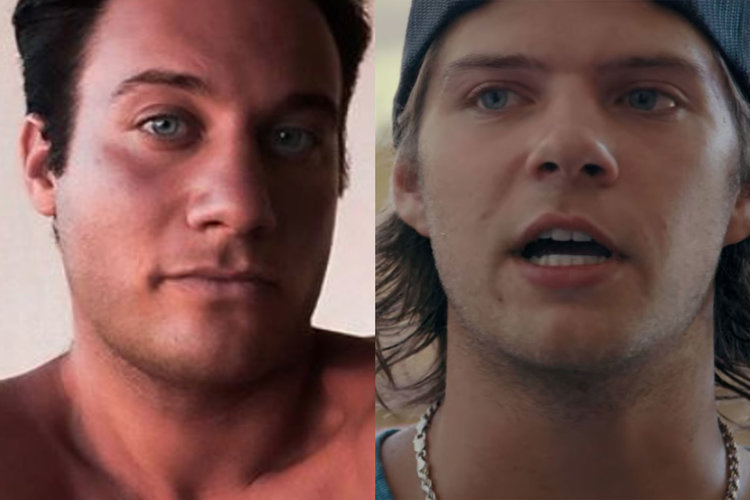 Dillon Passage, the husband of imprisoned "Tiger King" star Joe Exotic, got together with one of the stars of Netflix's reality dating show "Too Hot to Handle" for a birthday bash over Memorial Day weekend.
"Too Hot to Handle" cast member Bryce Hirschberg partied on a boat with a group of friends on Saturday and Sunday in Marina del Rey, California to celebrate his 30th birthday. Surprisingly on hand for the party was Passage, Exotic's third and current husband and a newfound friend of Hirschberg, according to TMZ.
"Birthday boy. The man, the myth, the legend," Passage said in an Instagram story filming Hirschberg on the boat. "Marina Del Rey, bitches."
Hirschberg and Passage were seen sitting side by side on the boat and Passage gave Hirschberg a kiss on the cheek, according to Instagram stories viewed by PEOPLE.
Also present at the party was fellow "Too Hot to Handle" star Harry Jowsey. Passage is also friends with Jowsey, according to his Instagram.
"Dillion's manager is the same as Harry and Frankie's [Francesca Farago] from 'Too Hot To Handle,' and Dillon and Bryce became friends through them and connected via Instagram. Now that Dillon is in Los Angeles, him and Bryce have been hanging out as both are fans of each other's shows. Dillon actually surprised Bryce at his birthday party … that wasn't planned," a representative for Hirschberg told PEOPLE.
Passage has since returned to Florida, where he normally lives, according to his Instagram.
Hirschberg thanked friends and fans for their birthday wishes on his Instagram, and also promoted coverage of his birthday party on his Twitter page.
"Hey guys. I just wanted to say I love ya and thank you for all the birthday love. I had an amazing weekend with my amazing family and friends and it was nice just to feel love. I felt a lot of love and I owe you guys for that. I appreciate it more than you guys know," Hirschberg said on an Instagram story posted Monday, also noting he was nursing a hangover.
Passage is still married to Exotic, who is currently serving a 22-year prison sentence after being convicted of animal abuse and murder-for-hire.
Both "Tiger King: Murder, Mayhem and Madness" and "Too Hot to Handle" are currently streaming on Netflix.