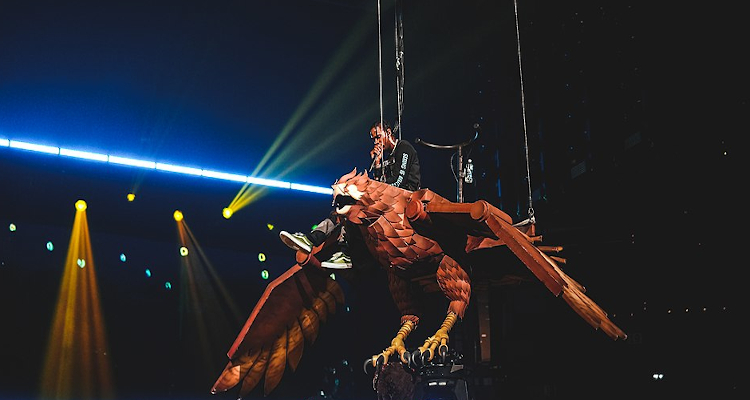 Rapper Travis Scott has been named in a copyright-infringement lawsuit for allegedly stealing the guitar riff featured in his popular "Highest in the Room" track.
21-year-old Danish producer Benjamin Lasnier filed the lawsuit in a California federal court, naming Travis Scott, Sony Music, Sony/ATV Music Publishing, and others as defendants. Digital Music News obtained an exclusive copy of the corresponding copyright-action notification.
According to the plaintiffs and their legal team, the guitar part was posted to Lasnier's personal Instagram story in 2019, at which point one of Scott's team members reached out to discuss utilizing the riff. As part of the discussion, Lasnier forwarded several recordings (including the riff) to this individual – but didn't grant him or Travis Scott permission to use the media in "Highest in the Room" or any other track.
Lasnier eventually recognized his (slightly altered) riff in "Highest in the Room," according to the complaint, and decided to move forward with the legal complaint.
At the time of this writing, Travis Scott had yet to publicly address the lawsuit; similarly, Benjamin Lasnier hadn't posted about the subject via any of his social-media handles. The Luxembourg native has more than 766,000 Instagram followers – a fact that may lend additional credibility to the lawsuit's claim that an associate of Scott contacted Lasnier to discuss the guitar riff.
Scott participated in Black Out Tuesday last week, publishing a blacked-out image on his Instagram account. Previously, the 28-year-old made headlines for his innovative Fortnite concert, which a record-breaking 12.3 million people watched live.
And late last month, the six-time Grammy nominee collaborated with Spanish artist Rosalía for a second time, on a song entitled "TKN." The work marks Scott's first Spanish-language vocal effort, and its official YouTube video has garnered over 26 million views thus far.