By Mark Moore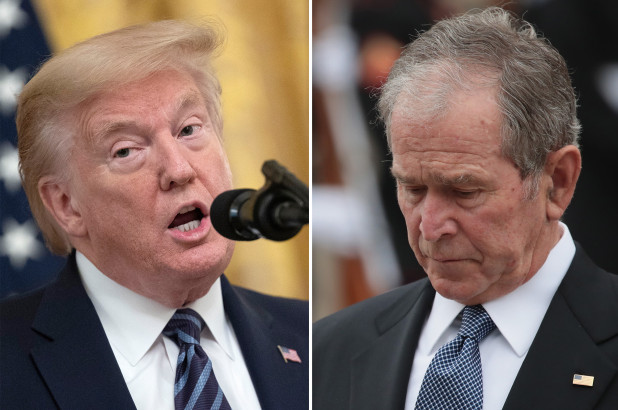 President Trump on Sunday ripped former President George W. Bush for urging Americans to dismiss partisanship during the coronavirus pandemic, questioning where the Republican was during the impeachment "hoax."
In a three-minute video released on the Twitter account of The George W. Bush Presidential Center in Dallas, the former commander-in-chief reminded Americans "how small our differences are in the face of this shared threat."
"@PeteHegseth 'Oh bye the way, I appreciate the message from former President Bush, but where was he during Impeachment calling for putting partisanship aside," Trump tweeted, citing comments from the "Fox & Friends" host.
"He was nowhere to be found in speaking up against the greatest Hoax in American history!"
Trump added.
The Democratic-controlled House last December voted to impeach Trump over a phone call to the Ukrainian president seeking an investigation into Joe Biden, a political rival.
Trump was acquitted in the GOP-controlled Senate in January.
https://nypost.com/2020/05/03/trump-blasts-bush-for-not-speaking-out-against-impeachment-hoax/