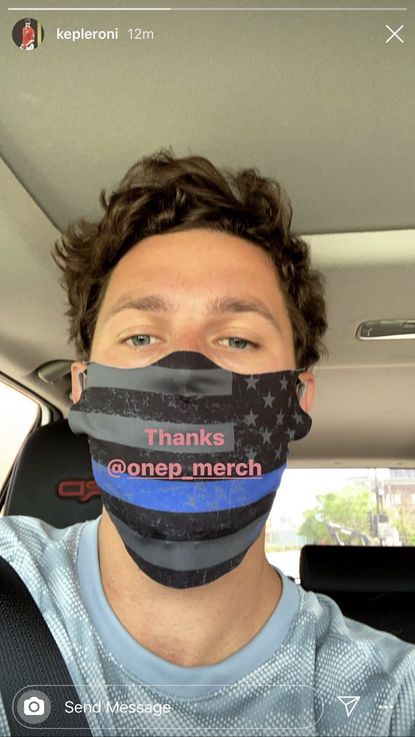 While demonstrations for George Floyd — an unarmed black man killed on Monday by Minneapolis police officers — were answered with tear gas and rubber bullets, Twins star Max Kepler was at peace (Or, ✌️.).
The veteran Twins outfielder posted a selfie wearing a "Blue Lives Matter" flag face mask — the flag is a black-and-white American flag with one singular blue stripe in the middle and represents the 2014 countermovement to the anti-police violence Black Lives Matter organization. 
Kepler quickly deleted the picture from his Instagram after getting slammed for his apparent response to Floyd's death, following it up by declaring his ignorance.
"✌️ [peace emoji] wasn't aware what the mask supported. still not into politics," Kepler wrote in his Instagram stories, along with a photo of a serene, wide-open field, with his dog (likely playing catch). He deleted that post, too.
The German-born star attended the John F. Kennedy School in Berlin before being drafted by the Twins in 2009 and making his stateside debut the following year.
Kepler, however, maintained that he was unaware of the symbol's meaning in a separate conversation.
"Didn't know what that blue line stood for," Kepler said in defense of wearing the mask. "Police is green in Germany," Kepler said to the disappointed fan.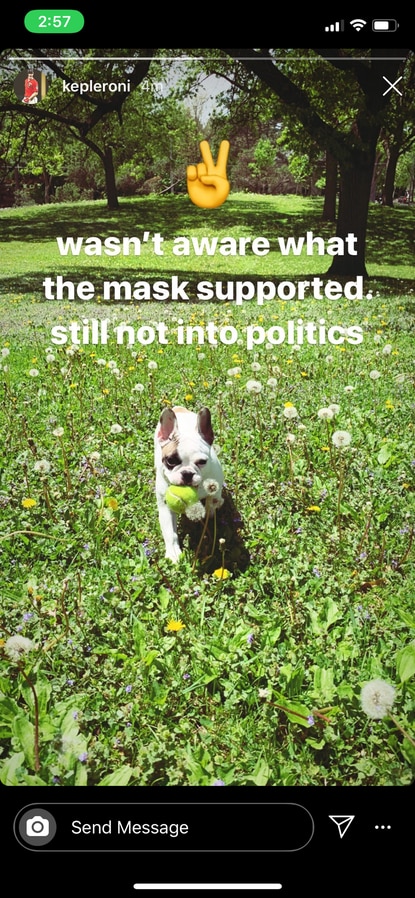 A Twins representative did not directly address the Daily News' questions about Kepler's actions but replied with the following statement:
"We are deeply saddened by the tragic and senseless death of George Floyd on Monday night in Minneapolis. The Minnesota Twins send our deepest sympathies to the Floyd family, and join with our Twin Cities community in mourning.
"We will continue working with our community partners to move forward with courage, free of hate and thoughtful in our path, to create the change we want to see in the world — one, all-inclusive Twins Territory, where everyone is protected, safe and welcome."