By Michael Kan
Twitter is testing a potentially divisive feature that'll let you block random people from replying to your tweets.
The experimental "conversational setting" feature is intended to thwart the harassment that can unfold on the social media platform. Before you tweet, you'll be able to toggle between three reply options: Everyone; only people you follow; or only people you @ mention in the post.
"Tweets with the latter two settings will be labeled and the reply icon will be grayed out so that it's clear for people if they can't reply," Suzanne Xie, Twitter's director of product management, wrote in a blog post.
However, it's important to note tweets with a limited reply circle won't be hidden from public view. "People who can't reply will still be able to view, Retweet, Retweet with Comment, and like these Tweets," she added.
The feature is now rolling out to a small number of users. But not everyone is looking forward to it. On the one hand, the new conversation setting can let you block internet trolls, spam, and creeps. But on the flip side, the feature can also be used by public figures, such as politicians and celebrities, to silence valid criticism.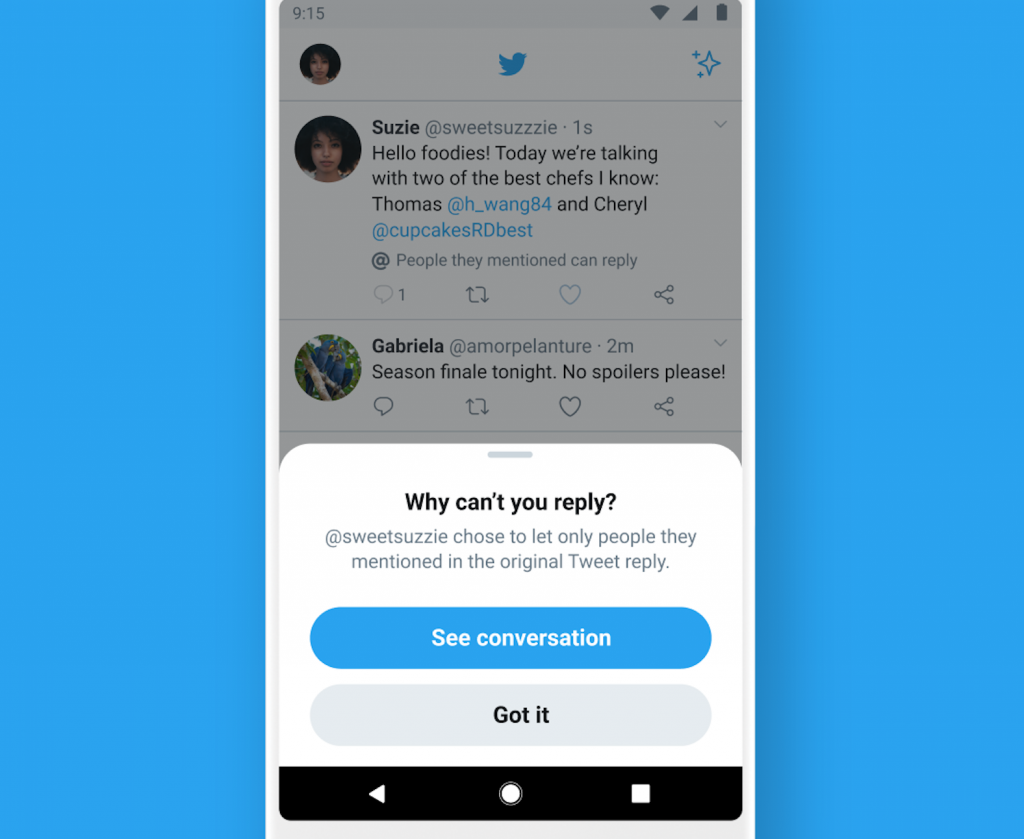 "This is basically allowing people to spread misinformations and hide the truth without the fear of someone correcting them. Worst idea i've ever seen," tweeted one user in response to the announcement.
That said, the public will still be able to retweet with a comment, as a way to voice criticism. In her blog post, Xie added: "Being able to participate and understand what's happening is key for useful public conversation. So, we're exploring how we can improve these settings to give people more opportunities to weigh in while still giving people control over the conversations they start."
The new feature arrives after Twitter last year rolled out a "hide replies" feature to also help stop harassment and spam on the platform.
https://www.pcmag.com/news/twitter-tests-letting-you-block-haters-from-replying-to-your-tweets