Instagram models and other social media influencers are all starting to look the same. Known as the "Instagram Face," the selfie-ready mug is a common look for many female celebrities. It also includes the kinds of features that many cosmetic surgery clients ask for in their appointments. What is the "Instagram Face," and who has it?
'Instagram Face' is on the rise; what does it look like?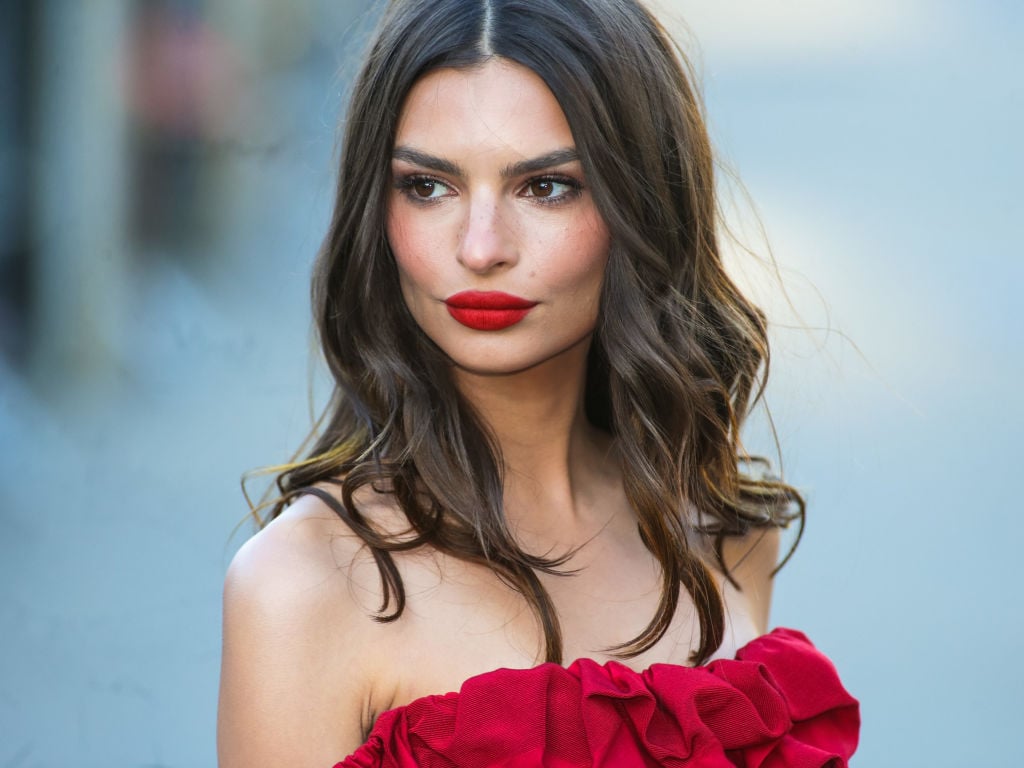 What is the definition of the Instagram face? Per writer Jia Tolentino in the New Yorker, it's "a single, cyborgian face." She continues:
It's a young face, of course, with poreless skin and plump, high cheekbones … It looks at you coyly but blankly, as if its owner has taken half a Klonopin and is considering asking you for a private-jet ride to Coachella.
Tolentino continued that while the Instagram face is "distinctly white," it's also "ambiguously ethnic."
A top plastic surgeon, Dr. Demetri Arnaoutakis talked to Showbiz Cheat Sheet about the concept of "Instagram face," too.
"We're now seeing uplifted eyes that appear 'catlike,' the lips are pouty, and the eyelashes are overly long," he said. "Plus, the person's foreheads are typically wrinkle-free."
The popularity of social media is releasing the "taboo" of plastic surgery and Botox
In search of the social-media-approved face, many wanna-be models are already perfecting their Instagram posts with filters and apps.
"Art directors at magazines have long edited photos of celebrities to better match unrealistic beauty standards; now you can do that to pictures of yourself with just a few taps on your phone," Tolentino explained. Apps like FaceTune make blemishes a thing of the past. One make-up artist told Tolentino:
"I think ninety-five percent of the most-followed people on Instagram use FaceTune, easily. And I would say that ninety-five percent of these people have also had some sort of cosmetic procedure."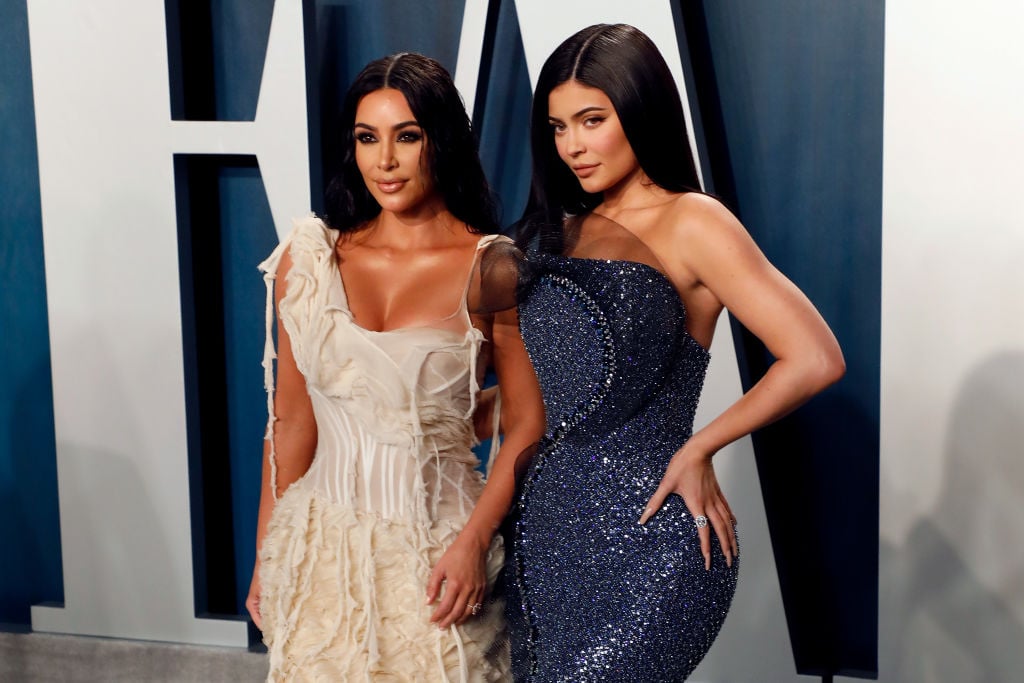 This is why, as he explained, plastic surgery is also getting "trendy—like, everyone's getting brow lifts via Botox now."
"Social media has played a huge role in the rise of cosmetic procedures," Arnaoutakis agreed. He went on to explain why that mattered:
We have access to our favorite celebrity or influencer 24/7 now. And more importantly, a lot of them are open about which treatments they undergo. This has removed the taboo label from undergoing plastic surgery and has made it more commonplace to undergo certain procedures.
Plastic surgeons reveal which celebrities have 'Instagram face': the Kardashians, the Hadid sisters, etc.
So, which celebs have the face everyone seems to want so bad?
"When you look at Kim, Megan Fox, Lucy Liu, Halle Berry, you'll find elements in common," a Beverly Hills plastic surgeon told Tolentino in the New Yorker. "the high contoured cheekbones, the strong projected chin, the flat platform underneath the chin that makes a ninety-degree angle."
Tolentino also wrote that the Instagram face "suggests a National Geographic composite illustrating what Americans will look like in 2050." Well, that is: "if every American of the future were to be a direct descendant of Kim Kardashian West, Bella Hadid, Emily Ratajkowski, and Kendall Jenner (who looks exactly like Emily Ratajkowski)."
Cosmetic surgeons report that the Instagram face features — "high arched brows with Botox like Kylie Jenner or high cheekbones like supermodel Bella Hadid" — are super in right now.
Still, one celebrity, in particular, stood out as the most-requested face at cosmetic surgery clinics.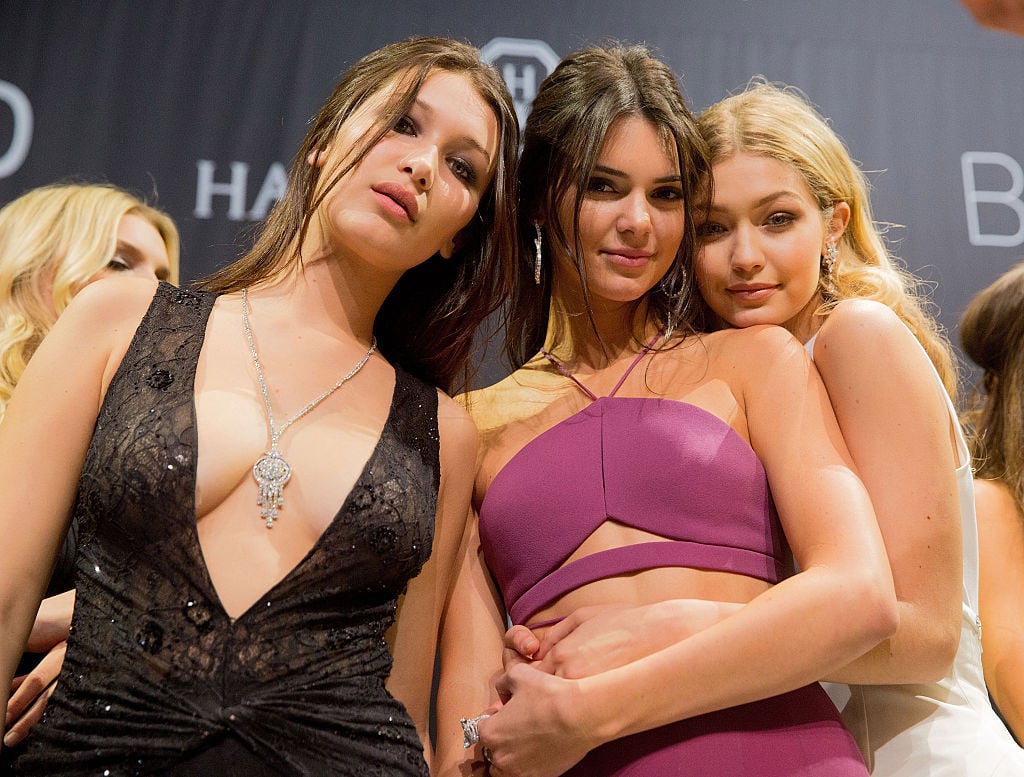 "I'd say that thirty percent of people come in bringing a photo of Kim, or someone like Kim," the surgeon explained to Tolentino. "She's at the very top of the list, and understandably so."
Arnaoutakis advised anyone interested in a potential procedure "to seek out an expert in the procedure they are considering having done." Not to mention, hit the breaks on social media use, when you need to.
"There can be heavy psychological impacts from Instagram, as well. It is such a visual platform with a variety of filters that may, unfortunately, mislead our teenage population," the doctor said.