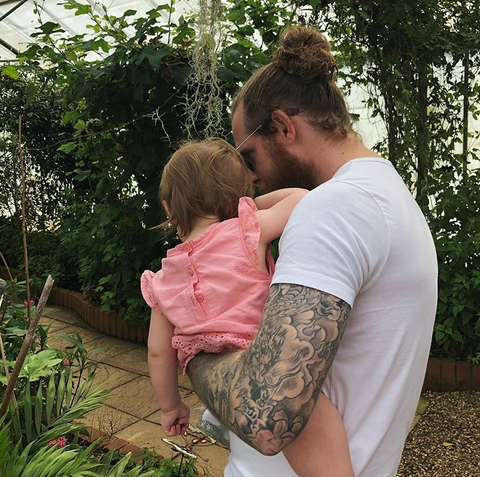 The X Factor's Cher Lloyd has shared a rare photo of her daughter Delilah-Rae on Instagram, weeks after she revealed that she was once told to fake a relationship for publicity.
Cher, who appeared on series seven of The X Factor back in 2010, posted a series of sweet photos of her daughter and husband Craig Monk together.
In a rare personal post, the singer celebrated Father's Day on Sunday (June 21) by wishing her partner a "Happy Father's Day" on Instagram. "Delilah-Rae loves her Daddy, and so do I," she added.
Cher married her partner Craig in 2013, and the pair welcomed Delilah-Rae in 2018.
Following the release of her latest single 'Lost', Cher claimed that record label bosses wanted her to embark on a fake celebrity relationship in a bid to boost her career.
"They gave me a few suggestions but it was just a crazy thing to ask," she said. "Sadly it still happens. That's still happening in this day and age — that it's still OK to try to make a young girl do something like that."
The X Factor star insisted that she "was never going to be that girl", calling publicity stunts "messy". And although she's now happily married, Lloyd also admitted that her relationship with a "normal guy" angered label bosses at the time.
"You can't help who you fall for," she insisted. "I'm sorry to big music heads that I didn't marry a very successful celebrity to make money for them."
https://www.digitalspy.com/tv/reality-tv/a32945157/the-x-factor-cher-lloyd-instagram-daughter/